Products
TransitLive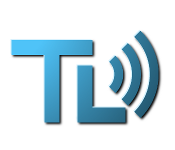 CRL's TransitLive allows transit users to track where each bus is, including accurate bus arrival times updated by the second. Users view a graphic map of the bus route which can display stores and points of interest along the route. The system can also be customized to provide personalized reminders and preferred destinations. The utility can be viewed via the Internet (transitlive.com) through personal computers or mobile phone browsers.
Transit authorites also benefit from TransitLive. Real-time information is constantly made available to operators, which makes it possible to manage the bus fleet effectively and efficiently. By being able to pinpoint the position of buses, TransitLive also improves the security alert system of city buses.
Features

Security
Advanced security features such as event triggered video and audio feeds, as well as push button call to emergency services allows you to ensure your customers are always safe.

Tracking
With real time tracking of all buses we are also able to provide logging of bus operations, historical based travel analysis, and location based ad services.

Cloud Services
Since all the information is stored in a cloud it is accessible from anywhere. Supervisors are able to monitor buses in real time while users are able to view buses on their computers and smart phones.

Future Proof Technology
Because we don't employ the use of embedded systems, our technology is adaptable and future-proof, ensuring our system is always fast, up-to-date, and reliable.